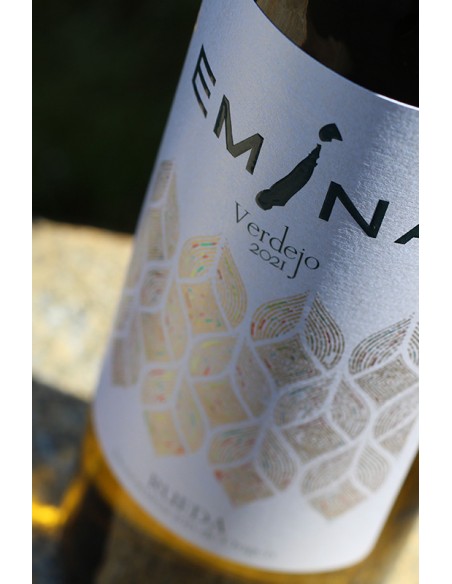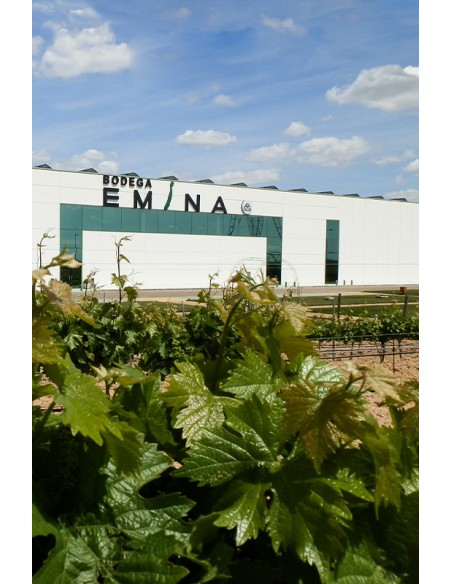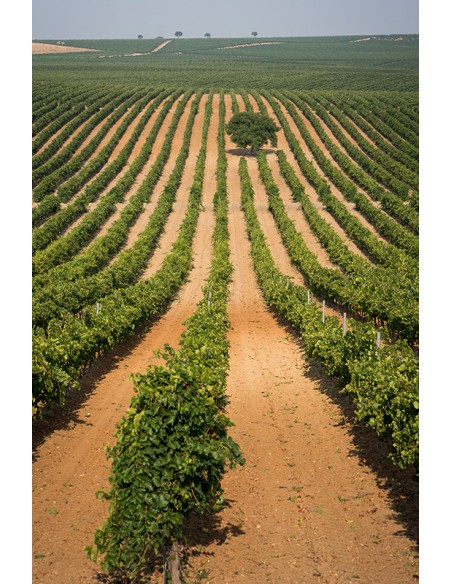 PAIRING

Salads, rice dishes, seafood, cheese, fish, Olivier salad... It pairs amazingly with half-cured cheese.
This is a unique white wine made from the Verdejo grape variety by the Emina Medina Winery (DO Rueda). Its typicality is caused by a fermentation with autochthonous yeasts from its own plots, providing the wine with great aromatic potential and delicious tropical reminiscence.


Just by opening it, a tropical fruit and citrus aroma that blends with green notes is detected, taking the senses to Castilian fields of fennel.


DESCRIPTION
Emina Medina Winery (DO Rueda) is aware of the vineyards' potential, that's why they have been given their own personality to be totally unique.
EminaVerdejo is made from this variety of grapes that are grown in our own vineyards, just like the yeast selected for the wine fermentation. This yeast, which is present on the grape skin, is responsible for achieving a unique and distinguishable EminaVerdejo.
 
The result of this fermentation process is a wine with enhanced organoleptic properties and a strong touch of tropical fruits such as passion fruit, grapefruit and pineapple. In the fermentation of EminaVerdejo, our own yeast, 'SchacaromycesCerevisaeEmina', has been used. 

Las Marcas vineyard, which is one of our most important estates at Emina Winery, is located in Villalba de Adaja (Valladolid). This estate is divided into several areas, the largest of which is planted with trellis-trained grapes of the Verdejo variety. This vineyard has a planting pattern of 5,000 strains per hectare and is located on the banks of the river Adaja. Its sandy soils have a tuff located at one meter that limits root development but absorbs mineral-loaded trace elements.

This is the first wine to have its carbon footprint measured in Spain.

Emina Verdejo is a clean and very bright single-varietal wine that displays a yellowish straw colour with greenish reflections. In the nose stage, this wine is highly intensive and offers aromas of passion fruit, grapefruit, pineapple, or fennel. In the mouth it is a well-structured wine. It reveals an excellent length and balance between the fresh sensations of acidity with the elegant bitterness of the Verdejo variety and intense flavours of tropical and citrus fruits. 


AWARDS

91 POINTS GOURMETS GUIDE 

GOLDEN BACCHUS AWARD

SARMIENTO AWARDS FOR THE BEST VERDEJO.
GOLD BACCHUS MEDAL
Ageing

Joven

Denomination of Origin

Rueda

Vintage

2021

Winery

Emina Winery

Bottle Size

75 cl.

Allergens

Contains sulfites

Service Temperature

Servir a 8-9º.

Country of Origin

ESPAÑA

Alcoholic Strenght

13%