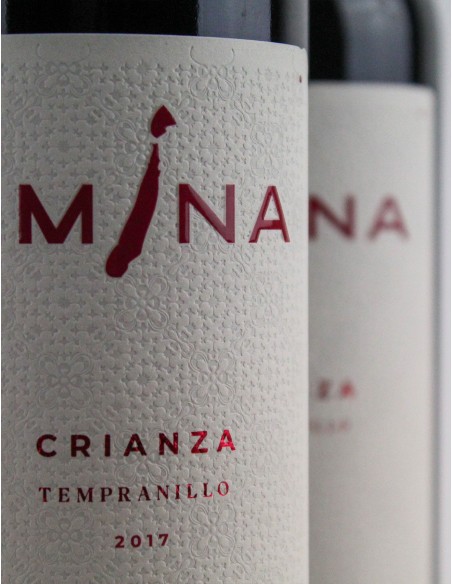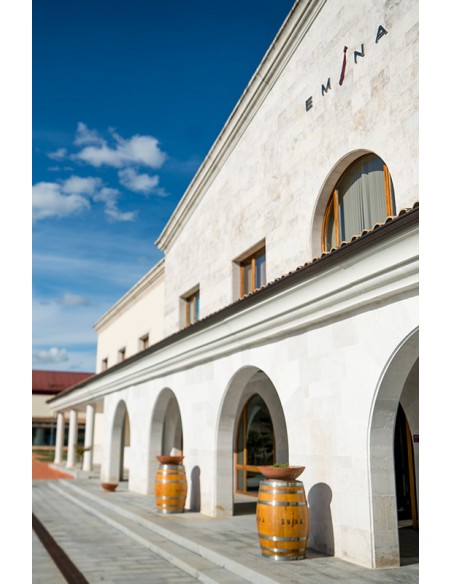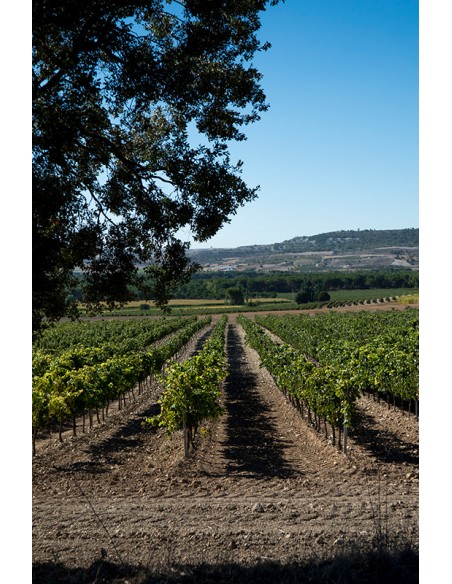 PAIRING

It is a perfect red wine for any pairing. Good pairing with garlic soups, Castilian cocido, beans, rice, red meats, pasta, cheese and an excellent pairing with sautéed vegetables.
D.O Ribera del Duero

Emina Crianza is a red wine made from grapes of the Tempranillo variety from Ribera del Duero. The best plots in Valbuena de Duero and Pesquera de Duero, which are around 20 years old and located at an altitude of 910 metres above sea level, are bathed by the Duero River, achieving a very modern Tempranillo grape in which the expression of its elegant black and red fruit perfectly combines with spicy aromas and the aromas of fine wood from the forests of France and the USA, where the barrels in which wine is matured for 12 months come from.


DESCRIPTION
This wine comes from the best plots bathed by the waters of the Duero River and owned by the Emina Ribera Winery in Valbuena de Duero. The vineyards located near the Monastery of Santa María de Valbuena, the cradle of wine where Cistercian monks brought viticulture back in the Middle Ages, are between 750 meters and 910 meters above sea level in the mooring area. The combination of both terroirs achieves a balance between freshness and voluptuousness that provides a perfect balance
 After a 12-month maturation in French and American oak barrels, it spends another 12 months of maturation and ageing in the bottle, polishing tannins and maturing aromas.


TASTING
Visual phase: Very high cardinal colour with intense purplish tones and a full layer.
Nose stage: Expresses a fruit with an enormous and complex intensity. It is an elegant and very lively wine with black and red fruit aromas, including plum, cherry, blackberry and raspberry. Clean and strong tertiary notes derived from the wine maturation, including liquorice, chocolate, coffee, medium lactone and fine wood on a toasted bread background


Taste phase: A lively skeleton of sweet tannins that enhances the wine expressivity and length, keeping the same nose sensations. In the mouth it is powerful and well-structured and displays sweet and lively tannins polished with clean wood. It is a wine that leaves a lively lingering finish with elegant roasted coffee of fine wood.


AWARDS
92 POINTS WINE ENTHUSIAST
91 POINTS JAMES SUCKLING
91 POINTS EL PAÍS WINE YEARBOOK
BERLINER WINE TROPHY GOLD MEDAL
Ageing

Crianza

Denomination of Origin

Ribera del Duero

Vintage

2017

Winery

Emina Winery

Bottle Size

75 cl.

Allergens

Contains sulfites

Service Temperature

Serve at 16-18º.

Country of Origin

ESPAÑA

Alcoholic Strenght

14,50%