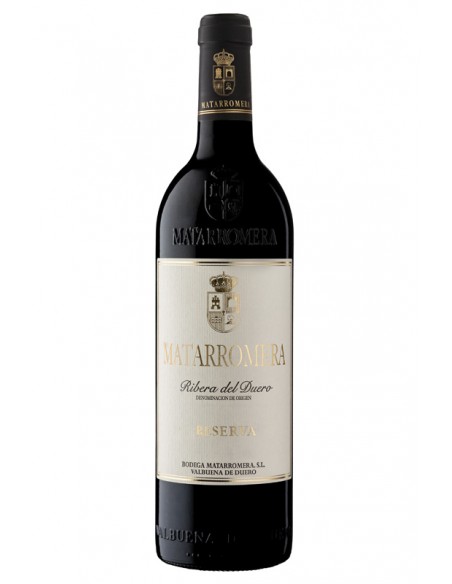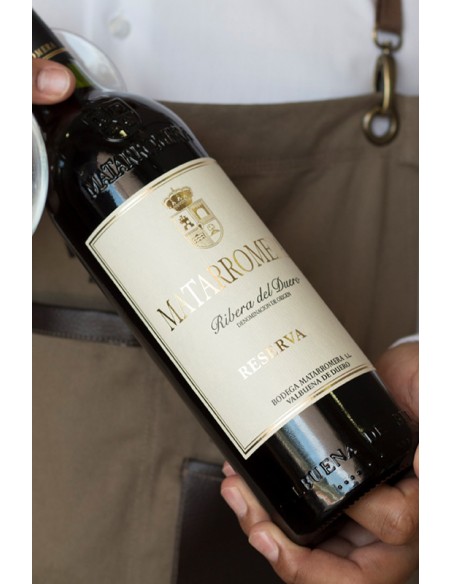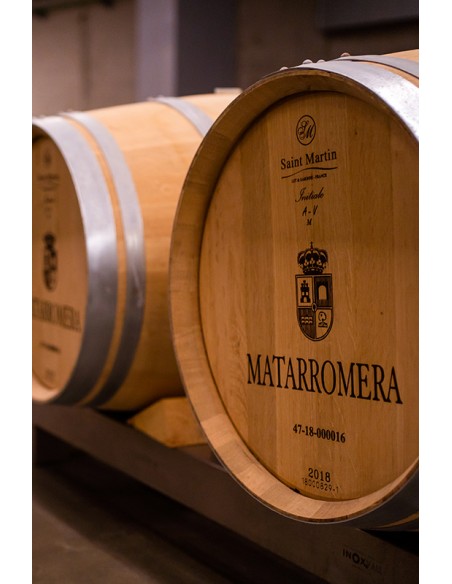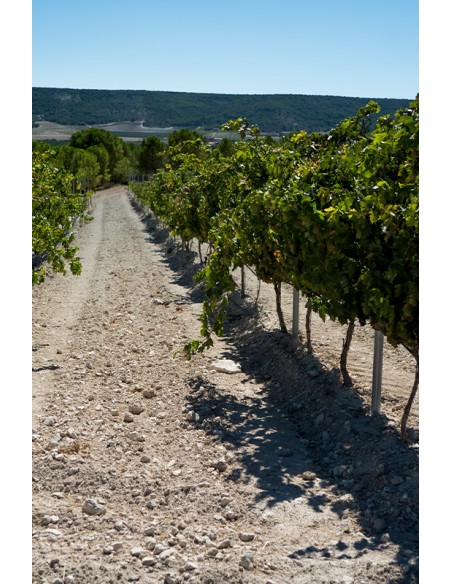 copy of Matarromera Reserva 2016
The result of patience
What is our recommendation for wine pairing? A good barbecue, spicy dishes, roast lamb, oxtail and blue fish.
Ribera del Duero
If there is one thing that characterises Bodega Matarromera, it is its ability to produce wines for laying down in Ribera del Duero. There are many reasons for this, but the key lies in the raw material, in other words, in the vineyard or grapevine. Let's analyse this subject in order to understand why it is one of the finest Reserva red wines in Ribera del Duero.
What does Bodega Matarromera do? It analyses, classifies, and pampers each and every one of its plots depending on their agro-climatic characteristics through the implementation of the project called 'San Bernardo'.
The winery chose this name in honour of the monks of the Monastery of San Bernardo, as it was they who brought the method for classifying vineyards in from Burgundy in the 11th century so as to fully understand each plot's properties. Valle del Duero is an area of enormous natural and patrimonial wealth located in a privileged enclave of Ribera del Duero. It is the location for the Monastery of Santa María de Valbuena, the origin of viticulture in this Designation of Origin.
For its Reserva wines, Bodega Matarromera chooses grapevines with the following properties:
1. Strains that are over 25 years old and with moderate vegetation, which produce smaller clusters and grapes. Why is that? The concentration of colour, polyphenols, and other properties of the grape is higher. In short: less quantity, but higher quality. Less is more! This type of strains is mainly found at higher altitudes.
2. Calcareous soils located at an altitude of over 750 metres. As previously mentioned, one of the biggest factors to influence wine is the soil in which the vineyard is planted. Limestone is a type of calcareous rock that provides good water drainage and makes for full-bodied wines, suitable for ageing.
Having said all that, what is the result?


1. Matarromera Reserva has an intense colour in which its bluish notes do not go unnoticed.
2. Bouquets of ripe black fruits, with clear mineral notes typical of calcareous soils. In addition, slight cocoa notes accompany the experience of smelling a Matarromera Reserva, with spices and balsamic hints.
3. In its first years of life, dark chocolate sensations can be detected on the palate that will evolve into new leather and pipe notes.
4. It is an exclusive wine, a unique wine that perfectly represents the properties of a saga of iconic wines.
What is our recommendation for wine pairing? A good barbecue, spicy dishes, roast lamb, oxtail and blue fish.
Ageing

Reserva

Denomination of Origin

Ribera del Duero

Vintage

2017

Winery

Bodega Matarromera

Bottle Size

75 cl.

Allergens

Contains sulfites

Service Temperature

Serve at 16-18º.

Country of Origin

ESPAÑA

Alcoholic Strenght

14%